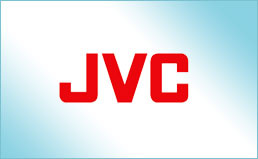 After a successful initial release in Japan
JVC
has announced that it will be bringing its two new
Everio HD camcorders
to North American markets.
The
HD5
and
HD6
will replace their bulkier predecessor, the
H7
and will be the first to output a full-speed, 60
FPS
,
1080p
image when attached to an
HDTV.
An
HDMI 1.3
connector provides
x.v.Color
support for added color depth in HDTVs that support
x.v.Color
. The company also says the shots are saved to disc at
1080i
.
Just like their Japanese counterparts, the HD5 and 6 are mainly different only by storage capacity with the HD5 having a 60GB HDD and the HD6 having a 120GB HDD. The smaller capacity model will "hold up to 12 hours of standard-ratio (1440x1080) HD video" while the larger capacity model holds double that. The HD6 also adds a headphone jack and lens hood.
Both camcorders come equipped "with a 10X zoom, image-stabilized lens and software both for full editing on Windows PCs and plug-ins for Apple's iMovie and Final Cut software."
Both are due in March with hefty price tags of $1200 USD and $1400 USD respectively.