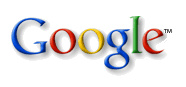 According to a new claim by the advertisement magazine MarketingWeek
it seems that giants
Google
and
Dell
may be collaborating on a new
mobile phone handset
.
Citing "senior industry sources," the claim believes that the phone, kept under wraps for now, will be announced at the
Mobile World Congress
show in mid-February. Besides the claim the magazine had little details to give but the phone is most likely to be powered by Google's impressive
Linux-based
Android
mobile operating system.
Over at Google however, "insiders" have denied any near-term announcements but this isn't the first time we have heard rumors of Dell's return to the smartphone market. Recent reports have claimed that former
Motorola
mobile chief Ron Garriques is "spearheading" the revival of handhelds over at Dell after the demise of the
Axim PDA
.
We will keep you updated.