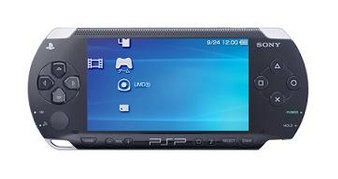 Sony Europe
">has released the latest
firmware
upgrade for its popular
PSP
handheld which allows gamers to make and receive phone calls using
Skype
software.
Users of the new
PSP
Slim and Lite can use the very popular communications package which, for those unfamiliar, allows free calls over the internet to other Skype users and the option to pay to make calls to cellular phones and landlines.
The update also added the
Go! Messenger icon
to the icon in anticipation of the launch of the service next month. Go! Messenger allows for video calls, instant messaging, voice messaging and voice chat.
Sony
announced the addition of Skype to the PSP at CES
early this month. There is however, one catch. To use Skype you must have the PSP Headset plugged into the Slim-only remote control which does not come included with the unit. Therefore you must buy it for $30 USD.