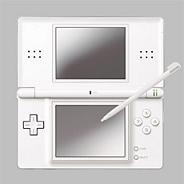 Following the
announcement of impressive sales in Japan
for its very popular
DS
handheld,
Nintendo Australia
has announced that
the DS has sold one million units in the country, citing data from the data research company
GfK
.
The DS sold 509,869 units in 2007, slightly more than was sold in 2006. The sales were boosted by a December surge in which 133,691 units were sold.
The company also reported that the
Wii
console saw strong sales as well, following similar announcements in
Japan
and
Europe
. In the 58 weeks since launch the Wii had moved 300,000 units said the company, matching the last reported sales figures for the
Microsoft Xbox 360
which has been out much longer.