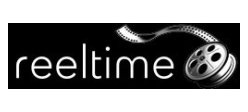 Nelvana
, a Canadian company that produces such cartoons as the Fairly OddParents and Rolie Polie Olie has
inked a deal
with
ReelTime Rentals, Inc.
to add episodes of selected shows to the ReelTime.com subscription
Streaming
video service. Nelvana titles including 'Jacob Two-Two,' 'Rupert,' 'My Dad The Rock Star,' and 'Flying Rhino Junior High.'
According to Doug Murphy, Nelvana's President, the company is trying to find new ways to sell directly to customers online. They've been selling content through their own online store, TreehouseDirect, since 2006.

ReelTime.com offers streaming Video On Demand (VOD) using a subscription model. Subscribers pay varying amounts, depending on whether they pay for one, three, or six months at a time. Subscribers may watch most content at no additional cost, with additional titles available for viewing for an additional rental fee.