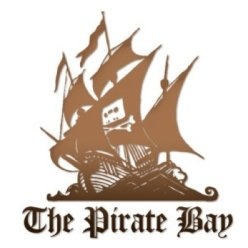 Today was the first day in court for the lawsuit against
Pirate Bay
. The prosecutor
set charges for four persons
responsible for Pirate Bay's activities. Three of the accused, Fredrik Neij, Gottfrid Svartholm and Peter Sunde, are known Pirate Bay activists and the fourth is a businessman Carl Lundström who formerly owned the company
Rix Port 80
which provided Internet
Bandwidth
for the use of Pirate Bay.
The prosecutions for aiding in copyright infringement cover the illegal distribution of 20 music pieces, nine movies and four video games. The prosecutor demanded that the individuals involved would have to pay 1,2 million SEK (approx. 187 500 USD) and turn over their computers to the government. Prosecutor Roswall is going to use representatives of IFPI and Swedish anti-piracy camp Antipiratbyrån as witnesses and the email conversations of the quartet will serve as one evidence.

Pirate Bay has a strict stand about the lawsuit. They consider it being a political persecution where Hollywood lobbyist are in the driving seat rather than the correct Swedish authorities. According to a Swedish site E24.se and their poll, the people are behind Pirate Bay. 89 percent answered that they consider the lawsuit being "wrong and disgraceful way to try to end file sharing" and only 6 percent are on the prosecutor's side.