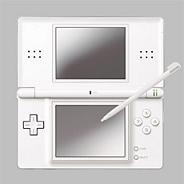 Speaking to GamesIndustry.biz
, the
ELSPA
has refuted
recent quotes
about
Nintendo DS
piracy in North America and instead said the original story contained false quotes.
In The Sunday Post, ELSPA spokesperson John Hillier was quoted as saying "In America, it's thought 90 per cent of Nintendo DS users are playing pirated games because of R4s," while discussing the now infamous piracy cartridge that runs off microSD cards.

A new spokesperson has refuted that quote and instead said, "[John] didn't quote The Sunday Post on any figures whatsoever."

"ELSPA would certainly never presume to comment about America or anywhere else outside of the UK," he added.

That article, said the ELSPA, is a poorly done mix of genuine facts, false quotes and a poorly translated article from Singapore.

"The quotes from The Sunday Post were ascribed to his name from another article which originates from a website in Singapore. This, it appears, is where The Sunday Post first found out about the supposed R4 situation and for some reason unknown to John have quoted him on what this article said."