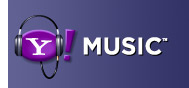 Yahoo has announced that it is selling its digital music subscription service to Rhapsody America in an effort to revamp its struggling music strategy.
Yahoo Music will still offer its music videos, internet radio and music downloads but subscribers to the
Yahoo Music Unlimited service will be moved to Rhapsody. There was no financials discussed but Yahoo did say the deal is expected to close by the end of Q2 2008.

Music.yahoo.com is the most popular online music destination with 20 million monthly visitors but the subscription service only has 400,000 customers.

Yahoo senior vice president Scott Moore notes that the company decided to sell because "we made a strategic decision to focus on the mass audience".

Currently, Rhapsody has just under 1 million subscribers and the deal should make them far and away the market leader.

"This takes away a competitor, and gives Rhapsody potentially some marketing muscle," says Jupiter analyst David Card. "This is good for Rhapsody."