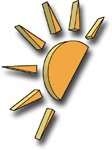 As Jamie (Dela)
announced last month
, the staff here at Afterdawn is working on updating some of our core content in the
Glossary
. Along with additions like our new
Topics
feature we're planning a number of improvements to navigating the site and finding basic (and not so basic) help.
I've updated or added some more important
Glossary
terms. As we continue to update the
Glossary
(and other areas) we'll be giving regular updates on our progress.
---
Feedback on our
Glossary
, or any other content, is always welcome. You can leave comments that will be displayed below each term's definition. If you'd like to suggest
Glossary
terms you can use our
submission form
.