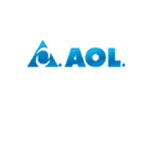 After a multi-billion dollar failed experiment
,
Time Warner
has made moves to rid itself of the still profitable, but quickly dying
AOL
dial-up internet division.
The company plans to keep AOL's Web-portal and advertising sectors and only sell its dial up internet access division which has been losing subscribers at an exponential rate. Time Warner's new CEO Jeff Bewkes had this to say at a recent conference call.
"This should significantly increase AOL's strategic options,"
he said. It is notable to mention that at its peak in 2002 AOL had 30 million paying subscribers. It now has 10 million.
AOL has now been ramping up its advertising business but it still lagging behind the industry. For the Q4 2007, ad revenue for the company grew 18 percent while the industry averaged propelled ahead by 25 percent.
The separation of AOL from Time Warner's growing content business should allow the company to focus on stronger, more profitable businesses. A rival executive noted that Time Warner has wasted billions of dollars trying to find the
Right
business model for AOL.
"Follow the money. Platforms, not content businesses, are where the money has been made on the internet,"
he added.
I'm sure Time Warner share holders can vouch for that last statement.