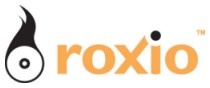 Roxio
and
TiVo
are getting heat from customers who are unhappy that file transfers from the popular
TiVo
DVR
to burn to
DVD
or to
Encode
for mobile devices using
Roxio
Toast on OS X haven't worked
Right
since an October update from
TiVo
.
Roxio
product manager Patrick Nugent said his company has been working with
TiVo
on the issue, but he believes it affects
"a small number of users."
"It is important to us that all TiVo subscribers using TiVoToGo receive the same great TiVo experience whether they are utilizing a PC or Mac,"
read a statement from TiVo to News.com
.
"It has been brought to our attention that a small subset of customers using Toast 8 have experienced a problem when trying to transfer their shows. We have been working with our partner Roxio and currently have a fix in beta."
A
Sonic Solutions
spokesman appeared to suggest that at least one cause of the delay is the issue's timing, as the company was updating a number of OS X software titles for compatibility with
Apple
's new Leopard OS.
Sonic Solutions
owns
Roxio
.
"Generally (customers) are--and should be--frustrated with us that some of their issues persisted,"
said the spokesman.
"But it is a subset of users. We did address a good portion of users' issues. There are some additional issues that we recognize as being an issue, and we're working on (that)."