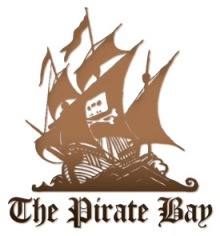 Although Tele2, Denmark's largest ISP, was recently forced to block all access
to the notorious
torrent
site
The Pirate Bay
, it seems once again the admin team over at TPB are having the last laugh.
The access block, from a technical standpoint, is very elementary and the admins
even created a site to help Danish file sharers break the block and access the site.
A new blog post seems to prove that their method is working and that all the
IFPI
has done has given more publicity to the already hugely popular site.


"...the number of visits from Denmark has increased by 12% thanks to IFPI,"
reads the post.
"Our site http://thejesperbay.org is growing more because of the media attention than people actually coming to learn how to bypass the filter - our guess is that alot of the users on the site now run OpenDNS instead of the censoring DNS at Tele2.dk."

"We also started tracking some stats before and after the block. There's no noticable difference between the number of users from Tele2.dk before and after,"
the post added.
The Jesper Bay site simply teaches those how to use
OpenDNS
which will connect them to a global DNS instead of the ISP's DNS server, breaking the access block.