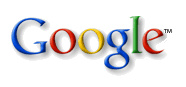 Google has announced plans
to enter the Chinese online music market for the first time by joining up with the popular
Top100.cn
, which allows users "to listen to and download licensed music files for free".
The reports come via the major portal Sina.com and the portal added that the venture should generate revenue through online ads on its music search pages.
Google nor Top100 would confirm or deny the rumors however.
The new venture should help Google compete with the market leader
Baidu
which holds 60.1 percent share of China's search market and has become very popular "by providing search services for and access to music files, or mp3s, many of which are pirated." The popularity has however been monitored by the international music industry, especially the
IFPI
.
The IFPI has recently claimed that over 98 percent of all music files distributed in China are pirated and that the legal music market, a meager $76 million, stands as less than 1 percent of the global market for sales.