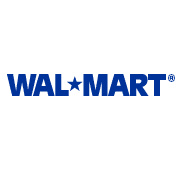 It seems that over the course of the last month,
HD DVD
has been taking loss after loss, but it seems the giant retailer
Wal-Mart has finally put the final nail in the coffin.
The company announced this morning that it has chosen sides in the next-gen format war and that by June it will only be stocking
Blu-ray Disc players
, completely dropping
HD
DVD
in the process.
Susan Chronister, of Wal-Mart's video division wrote in her blog earlier this morning that the company made its decision following
Best Buy's and Netflix's recent decision to snuff
HD DVD
.
"By June, Wal-Mart will only be carrying Blu-ray movies and hardware machines and, of course, standard-def movies, DVD players, and up-convert players,"
Chronister said. She then added,
"if you bought the HD DVD player like me, I'd retire it to the bedroom, kid's playroom, or give it to your parents to play their John Wayne standard-def movies, and make space for a (Blu-Ray Disc) player."
That may be a good decision as well considering that HD DVD players are, on average, excellent up converting players for
Standard Definition
movies and are still much, much cheaper than its counterpart Blu-ray players.
As much as this latest blow hurts consumer choice, I hate to admit that this is the end for HD DVD. Lets see if Blu-ray fairs any better against digital downloads.