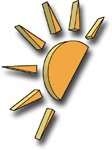 Another week has gone by, and as I threatened last week I'm continuing to update the Glossary. Here are the highlights of my updates over the last week.
---
Feedback on our
Glossary
, or any other content, is always welcome. You can leave comments that will be displayed below each term's definition. If you'd like to suggest
Glossary
terms you can use our
submission form
.