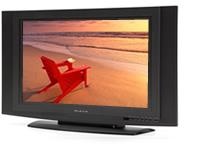 Industry sources have said
that
Sony
is planning to begin buying
LCD TV panels
from its rival
Sharp
, possibly as soon as April of this year.
Sony is currently running an LCD panel joint venture with
Samsung
but this latest move should help the company "secure enough panels to meet fast-growing LCD TV demand without heavy capital investments."
Currently, Samsung and Sony compete for the highest sales in the global LCD TV market, while Sharp lags slightly behind.
Sharp is currently building the world's largest LCD panel factory and the company hopes to boost its LCD output capacity by 50 percent over the next year.