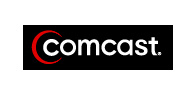 If you'd like a ringside seat to a FCC hearing on ISP network management and happen to be in the Boston area on Monday you're in luck. There's
a hearing scheduled for 11:00 in the morning
at Harvard Law School. It's open to the public and will be attended by all of the FCC commissioners.
Assuming you haven't spent the last several months on the International Space Station you're probably aware that
Comcast
, the largest U.S. cable provider, is being investigated for interfering with certain traffic, primarily
BitTorrent
related, from customers' computers. Although they claim the "network management" that's causing the problems with
BitTorrent
is compliant with FCC regulations and that they have nothing to hide, it's difficult to reconcile that with their public comments prior to the FCC investigation, in which they were clearly avoiding the issue entirely. In fact until the FCC got involved no
Comcast
representative was willing to even confirm what had been proven by both the
Associated Press
and
Electronic Frontier Foundation
(
EFF
).
The issue of network management is at the heart of Monday's hearing. Specifically, the commissioners are looking for answers about what is or isn't "reasonable," which is how
Comcast
describes their practice of forging reset packets to fool customers' computers into thinking a
BitTorrent
connection has ended by the computer at the other end.
Although tomorrow's hearing may not get commissioners any closer to deciding where to draw the line between reasonable and unreasonable network management, it's certainly another step towards having an honest debate about what ISPs are doing wrong (and right) when it comes to handling and selling connection speeds. While
Comcast
says
P2P
applications are an unreasonable strain on existing infrastructure, many consumers would counter with complaints that broadband internet providers, especially cable companies, are at fault for advertising connection speeds they can't guarantee on a consistent basis.