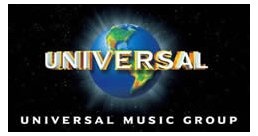 Universal Music Netherlands
has struck a deal
with
Fabchannel
allowing the webcaster, which offers live shows from two clubs in Amsterdam, to offer streaming performances from
Universal
artists in a no-charge (ad supported) format.
Although the deal gives artists the choice to decline to have their shows streamed, Fabchannel CEO Justin Kniest says only a couple of them have taken advantage of this provision. While the deal is with Universal Music Group's Netherlands division, the streams will be available to viewers worldwide.

Fabchannel will also be able to use the recordings for other purposes, such as allowing them to be added to blogs or social networking homepages. Universal will also get access to the recordings, as well as the right to sell them from their own site.

Justin Kniest said "This is a significant step forward for Fabchannel. The quality of Universal Music artists contributes to our goal of offering our viewers the hottest and broadest selection of live music. Fabchannel has pioneered a way to bring fans, bands and brands together in a way that's good for everyone."

The president of Universal Music Netherlands, Kees van der Hoeven, indicated that his company is excited about the opportunity to bring their music to new listeners. "We are looking forward to creating new content and audio-visual offerings for our music fans through this deal" he said, adding "Fabchannel has created a unique media platform that provides fans an exciting way to enjoy live music and discover new bands."