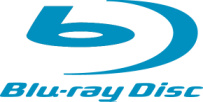 Blue Underground, a giant distributor of cult and horror movies on
DVD
has announced
that they will begin releasing their titles on
Blu-ray
later this year.
There was no word on which titles would retail first or even what quarter the movies would be released in but
Blue Underground
has already put word on their website that they plan to support the format with a large number of
Blu-ray
releases.
First started in the early 90s, Blue Underground has a large catalog of cult and horror classics, including some of the more popular titles from legends of film making like Dario Argento, Lucio Fulci, Larry Cohen, and George A. Romero.