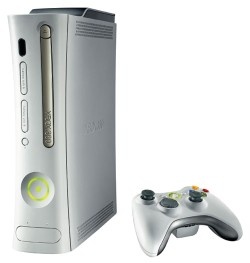 Although it is not officially confirmed yet
, industry sources have indicated that there are upcoming price cuts coming for all
Microsoft Xbox 360
models in Europe.
The rumors suggest that there are "non-disclosure agreements in place with leading retailers" preventing them to reveal the upcoming price drop but that it is coming a week or so ahead of the Easter sales
period
. The expected price drop is EUR 50 for each available model.
Interestingly, the latest cuts will drop the price of the Arcade Xbox 360 model to a price cheaper than the rival
Nintendo Wii
. The Wii has dominated the "casual gamer" and family markets since its launch but Microsoft has said they hope to have the Arcade model steal some of the Wii's thunder. A price drop of this magnitude would certainly put some pressure on Nintendo.