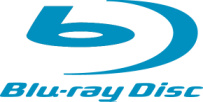 Sonic has announced
that G
lobal Digital Media Xchange (GDMX)
, an
Authoring
facility, will be using "Sonic's
Scenarist
HDMV and
BD-J
authoring and CineVision
AVC
video encoding systems" to ramp up production capabilities for
Blu-ray Discs
.
The new move will now make GDMX one of the biggest
HD
production facilities in the world and allow the company to address the huge increases in
BD
movie releases that will be coming thanks to the
demise of
HD DVD
.
The Scenarist authoring system allows content creators to "automate standard authoring tasks, such as graphics output for menus, buttons, and navigation, which provides more time for implementing advanced-interactivity components in BD-Java."


"We are delighted that another world-class authoring facility has selected Scenarist and CineVision to increase its BD Title output capabilities,"
said Rolf Hartley, senior vice president and general manager of Sonic's professional products group.
"Many more movies will be released on Blu-ray Disc over the coming year and, as we have been through previous packaged media adoption cycles, Sonic will be at the forefront delivering the most advanced authoring and encoding technology available."