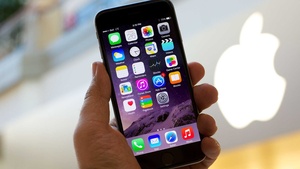 iphone-now-available-in-ireland.phtml"target="_blank">Although it was announced months ago
the
Apple iPhone
has finally made its
way to Ireland and Austria, via
O2
and
T-Mobile
,
respectively.
In Ireland, the 8GB model of the phone will cost 399 euros while the 16GB
model will cost 100 euro more. A standard 45 euro monthly contract will give
users 175 anytime minutes, 100 texts, and 1GB internet data. A 65 euro per
month contract will get you 350 minutes, 150 texts and 1GB data and a very
expensive 100 euro plan will get you 700 minutes, 250 texts, and the same
data. Making the offer even less appealing, Irish iPhone users will not get the
amazing "Visual Voicemail" or the free Cloud Wi-Fi access.
For those still interested despite the crippled features and lack of a
reasonable contract, the phone is available via Apple, O2 or the retailer
Carphone Warehouse.