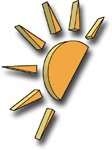 This week has been another light one for Glossary updates as I've been working on guides instead. Our latest guide is an
Introduction to Super
.
It covers installation and basic operation of the Simplified Universal Player Encoder & Renderer, or SUPER. SUPER is somewhat unique because if offers an extremely simplified interface to a number of very powerful tools. This makes it possible to
Encode
with the ease generally associated with consumer tools, but with the quality you expect from the best free and open source encoders available.
In addition to adding content, we're also working on improving how it's presented. If you've read my recent guides you may have noticed some layout changes, including additional information on related guides and terms at the bottom of the first and last page of each guide. There are also footnotes which will give you some advanced information related to various subjects.
We'd love to hear your opinions on any changes we make so we can provide the most useful guides possible.
Coming Next Week:
Next week look for a guide for encoding
MPEG-2
captures to
MPEG-4
AVC
.