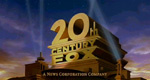 Fox has announced
that it will be the first major studio to have extensive price cuts on its
HD
movie catalog by discounting 22 of its best selling
Blu-ray
titles.
The price cut, which began yesterday, will see those 22 select films drop in MSRP by $10 USD each from $39.98 to $29.98 USD. However, the titles have been available for some time now on Amazon and other retailers for much less than the MSRP and usually retail for $19.95 USD.
The complete list, courtesy of
HighDefDigest
are:'28 Days Later,' 'Behind Enemy Lines,' 'Broken Arrow,' 'Cast Away,' 'Chain Reaction,' 'The Devil Wears Prada,' 'Edward Scissorhands,' 'Flight of the Phoenix (2004),' 'The Fly (1986),' 'From Hell,' 'Entrapment,' 'Fantastic Four,' 'Kiss of the Dragon,' 'The League of Extraordinary Gentlemen,' 'Men of Honor,' 'The Omen (2006),' 'Planet of the Apes (2001),' 'Rising Sun,' 'The Sentinel (2006),' 'Speed,' 'The Transporter' and 'Transporter 2.'
Although the price drop is not for all of Fox's titles, its good to see any price drops at all and heres hoping for more to come.