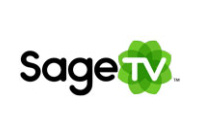 Earlier this year I was forced to find a replacement for
Windows Media
Center
in order to use the latest version of Windows Media Player to support the Netflix
Streaming
service's
DRM
. After some searching I settled on SageTV as the best choice.
Besides offering most of the same media center and
DVR
functionality in Windows Media Center, it also supports the MCE remote I already have. After working with SageTV for a couple of months I've written both a review and an installation guide. I consider SageTV to be a significant upgrade to Windows Media Center.
Being built around cross-platform support (there are also OS X and
Linux
versions), it works well with formats like
FLAC
and containers like
Matroska
(MKV files). With a little work I was even able to get DRM protected content from SpiralFrog to play (via WMP).
If you have an older Windows MCE computer in need of Windows Media Player 11 support, or are just thinking about setting up a
HTPC
for the first time I recommend taking a look at SageTV. There's even a 21 day trial available so you can experience it for yourself.
---
SageTV Reviewied - Replacing Windows Media Center - Earlier this year I was faced with a dilemma. A year earlier I started using a computer running Windows XP MCE (Media Center Edition) a year earlier to as my DVD/CD and general audio/video player. Sort of an all-in-one Set-Top Box. As a Netflix customer I was also taking advantage of the streaming service that's included with my rental plan. That's where the problems started.... (Read More)


Running SageTV on Windows XP Media Center Edition - If you're running a computer with Windows XP Media Center Edition purchased prior to the release of the 2005 version you may be missing out on much of the online video being offered both directly from content ownerr (such as television networks) or from companies like Netflix. The problem is DRM, specifically the DRM built into Windows Media Player 11. While your computer's operating system is perfectly capable of running WMP 11, Microsoft decided not to provide an upgrade to the latest version of Media Center from the 2005 release of the operating system. Since some of the files updated by WMP 11 will break the earlier Windows Media Center versions you have a few options.... (Read More)