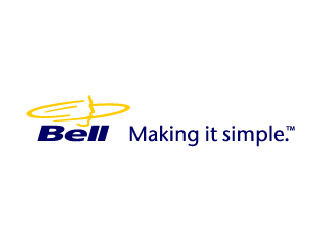 After being accused of shaping and throttling
P2P
traffic,
Bell Canada has admitted to doing so
, claiming that it is within its rights to do so.
The company admitted that it implemented "load balancing to manage
Bandwidth
demand," and did so without telling customers or even the ISPs involved. The accusations thrown at Bell first occurred when Canadian ISP Teksavvy, an ISP popular among P2P users because traffic is guaranteed to not be throttled, noticed the "load balancing" and contacted Bell.
Last October Bell Canada's own ISP, Sympatico, admitted to throttling P2P traffic on
BitTorrent
, Gnutella, Limewire, Kazaa, eDonkey, eMule, and WinMX which they claimed "use a large portion of bandwidth during peak hours." The measures were supposedly only used during "peak hours" however.
What is more infuriating to customers is the fact that now traffic is affected for not only Sympatico users but customers of other ISPs that have connections through Bell. In response to what many customers have called "anti-competitive measures" being used by Bell a letter campaign is being formed with the
Canadian Competition Bureau.

The group letter reads,
"Bell Canada has overstepped its authority and are flexing their muscle (infrastructure control) to impose their will on independent competitors. I am a customer of an independent ISP who has purchased bandwidth and my provider is at the mercy of this underhanded tactic being employed by Bell Canada."
The company says it plans to have full bandwidth consumption control by April 7th.
---
Get regular news updates from AfterDawn.com by
subscribing to our RSS feeds
using the
Subscribe
button below. If you have been living in a cave for a few years now and don't know how to use RSS feeds, then
Click Here to read a Guide on how to use RSS (and other) feeds
.