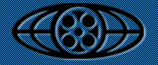 The popular Chinese movie download site
Jeboo
has filed a lawsuit against the MPA for libel
. The statement in question implies that Jeboo admitted to piracy as part of a past legal settlement. Jeboo claims it did no such admission.
MPA officials refused comment on the suit, which was filed in a Beijing court last week.
Back in September,
Walt Disney Pictures, 20th Century Fox, Columbia Pictures, Universal Pictures and Paramount
Five studios
sued Jeboo in Shanghai for "supplying Internet cafes with computer software that allowed users to download and watch illegal copies of 20 Hollywood movies, including "Hitch" and "Pirates of the Caribbean 2: Dead Man's Chest.""
Earlier this month the
MPA announced
that Jeboo had settled with the studios and that the defendants
"confirmed the cessation of infringing activities,"
, apologized to the studios and also paid monetary compensation.
Company official Xie Jiangping says the settlement is confidential but that Jeboo never admitted to piracy.
"We cannot tolerate statements that don't reflect the truth,"
he added.