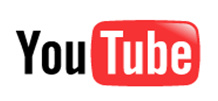 The giant video sharing site YouTube has removed
a few video clips that had prompted
Turkish authorities to
Block
access to the site in January. The company hopes the move will lead the Turkish authorities to open access to the site in a timely fashion.
In a statement the site says, "we reviewed the videos that led to the most recent ban on access and removed them because of their content, which violate YouTube's content policy."

The clips, which Turkish authorities alleged were disrespectful to Mustafa Kemal Ataturk, the founder of modern Turkey, are now removed but the site remains blocked. Under Turkish law, it is a federal crime to even insult Ataturk.