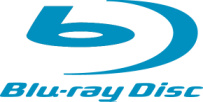 Citing strong sales of 'No Country for Old Men,'
, the
Blu-ray
camp has now topped 9 million discs sold since its launch.
BD sales for the first 11 weeks of 2008 is about 3 million units, adding to the 6 million that the format had sold since its inception in Q2 2006. The sales are clearly stronger than past years and analysts predict 16 million sold total for 2008.
For the week ended March 16th, sales jumped to 319,000, buoyed by
Disney's
'No Country for Old Men.' The movie moved 68,000
Blu-ray
copies in its first week, and destroyed all competitors for the week including the healthy selling new Blu-ray release "Hitman".
In related news,
HD DVD
titles, now to be found for under $20 USD at most retailers continue to sell out and move at a vigorous pace after the format's demise last month.
---
Get regular news updates from AfterDawn.com by
subscribing to our RSS feeds
using the
Subscribe
button below. If you have been living in a cave for a few years now and don't know how to use RSS feeds, then
Click Here to read a Guide on how to use RSS (and other) feeds
.