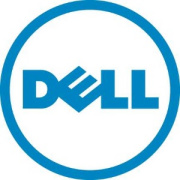 The giant personal computer manufacturer Dell has announced
that it will begin offering its
Inspiron 1525
notebooks with an option for an
internal
Blu-ray
drive, and that configurations will start at $879 USD.
The only hitch is that customers will need to select a processor that is non-Celeron and at least 1.83GHz processing power. Of course, if you are trying to add
Blu-ray
to your configuration you are most likely looking for a nice computer.
The base price for the line is $499 USD and adding the cheapest eligible processor and the drive adds $380 USD to the price. Be noted that the drive can only read
BD
and if you want burning capabilities then the price jumps another $200 USD.
Besides the drive the system has a 15.4 inch display that has up to
720p
Resolution
. Also notable, the system has an
HDMI
port.
---
Get regular news updates from AfterDawn.com by
subscribing to our RSS feeds
using the
Subscribe
button below. If you have been living in a cave for a few years now and don't know how to use RSS feeds, then
Click Here to read a Guide on how to use RSS (and other) feeds
.