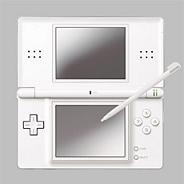 Thanks to the launch
of
Pokemon Ranger: Battonage,
the
Nintendo DS
has once again moved to the top of hardware sales in Japan.
The popular handheld sold 65,000 units for the week ending March 23, up from a relatively low 53,000 the previous week.
After a strong previous week, the
PlayStation Portable
fell two places to third and sold 60,000 units, slightly lower than last week's 62,000.
The perennial winner, the
Nintendo Wii
, moved up to second place with just over 62,000 units sold for the week. The rest of the chart, thanks to data by
MediaCreate
, is as follows:
* 1. Nintendo DS (65,055)
* 2. Nintendo Wii (62,404)
* 3. PlayStation Portable (59,833)
* 4. PlayStation 3 (12,874)
* 5. PlayStation 2 (9990)
* 6. Xbox 360 (1407)
---
Get regular news updates from AfterDawn.com by
subscribing to our RSS feeds
using the
Subscribe
button below. If you have been living in a cave for a few years now and don't know how to use RSS feeds, then
Click Here to read a Guide on how to use RSS (and other) feeds
.