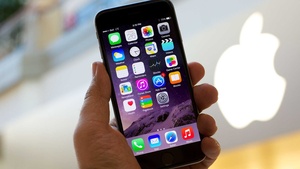 If Bank of America is to be believed
, then the upcoming
3G Apple iPhone
will hit retailers by June and that up to 11 million iPhones will be produced by the Q3 2008.
The new report, from
Bank of America
analyst Scott Craig, has not been confirmed by Apple or
AT&T
.
"Our latest Channel checks point to a significant production build of a 3G iPhone beginning in the month of June after an initial small build in May,"
he said.
Craig estimates that 3 million 3G iPhones will be produced by June and then 8 million more in the Q3. Craig previously estimated that there would only be 8 million units produced for the whole year.
Recently other analysts
reported that Apple had ordered 10 million 3G iPhones from manufacturers so Craig's estimates don't seem to far out of reach.
---
Get regular news updates from AfterDawn.com by
subscribing to our RSS feeds
using the
Subscribe
button below. If you have been living in a cave for a few years now and don't know how to use RSS feeds, then
Click Here to read a Guide on how to use RSS (and other) feeds
.