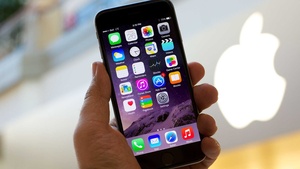 TeleGeography, a research firm, has reported
that New Zealand will be expanding its cellular networks and that
iPhones
could be on the way.
Telecom New Zealand's
director of mobile operations, Martin Butler added that it is a "good inference that the company will bring over the iPhone." The communications company is currently building a brand new $300 million NZD GSM/EDGE network which should be able to support the 850MHz
Frequency
of the iPhone. The new expansion of the network is expected by November and will reach 97 percent of New Zealand's residents.
Butler also noted however that the network will support 3G broadband, but for the first few months or so it will only cover NZ's three largest cities, Auckland, Wellington and Christchurch. "To achieve anything above
EDGE
-- a "2.5G" technology -- many users will need to fall back to the company's
CDMA
network, which supports EVDO Revision A," he added.
---
Get regular news updates from AfterDawn.com by
subscribing to our RSS feeds
using the
Subscribe
button below. If you have been living in a cave for a few years now and don't know how to use RSS feeds, then
Click Here to read a Guide on how to use RSS (and other) feeds
.