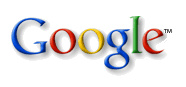 Google
has decided to challenge
Boeing
with its new airplane. The airplane is yet to be constructed, but you can find the prototype version of the airplane on
Google Docs
. According to
AfterDawn
CTO,
Jari Ketola
, the paper-folded version of the airplane is easy to fold, but does need some improvements on stability and flight coordination before it is ready for mass production.
"Being a first-timer in aviation business the effort was pretty solid, and the instructions were easy to follow,"
said Jari Ketola. He didn't however recommend Google to move away from the search engine business yet. There were some unexpected problems during the maiden voyage and the sudden stop in a collision with office wall was considered by Ketola to be a too radical landing strategy.
The airplane can be printed through your Google Docs account. Select
New -> Document
and once the document is open select
File -> New airplane
. You can also simply
click here
for a full-scale PDF version of the airplane and print it.