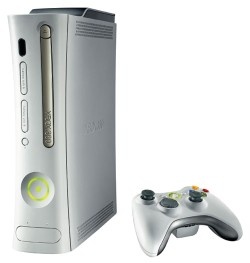 Although unconfirmed,
industry sources are quoted
as saying that
Lite-On IT
is currently developing
Blu-ray Disc-(BD) ROM drives
for the
Microsoft Xbox 360
console and that they will begin shipments in the 3Q 2008.
Lite-On is one of the suppliers of the current Xbox-360
INTERNAL
DVD-ROM
drive but Lite-On and Microsoft have not commented on the speculation.
The sources continued by adding that Microsoft decided to switch to
BD
after the demise of
HD DVD
and that the new BD-drives will be fore next generation Xbox 360 game consoles.
Lite-On already ships
BD-ROM
and BD burners on a steady basis.
---
Get regular news updates from AfterDawn.com by
subscribing to our RSS feeds
using the
Subscribe
button below. If you have been living in a cave for a few years now and don't know how to use RSS feeds, then
Click Here to read a Guide on how to use RSS (and other) feeds
.