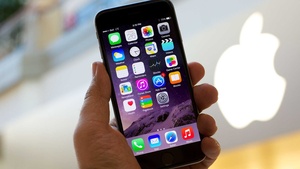 Orange France,
, the service provider for the
Apple iPhone
in France has
released the sales figures
for the device in the country marking the first time an individual country's iPhones sold stats have been released by anyone but Apple.
According to
Pocketlint
, an "Orange France spokesperson has said they have sold 90,000 iPhones in total since the device went on sale in late November last year."
Of the 90,000 units sold, 86 percent were sold with an iPhone-specific price plans and the remaining 14 percent were not which is odd because it is a legal requirement in France.
Last month, the UK iPhone operator
O2
claimed the device was the "company's fastest selling device it has ever had in the UK," but did not go into any sales figure.
At the beginning of the year Apple announced that they had sold 4 million units worldwide.
---
Get regular news updates from AfterDawn.com by
subscribing to our RSS feeds
using the
Subscribe
button below. If you have been living in a cave for a few years now and don't know how to use RSS feeds, then
Click Here to read a Guide on how to use RSS (and other) feeds
.