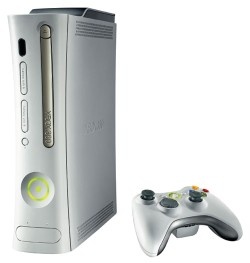 Despite widespread rumors to the contrary
,
Microsoft
has once again
denied that they are bringing
a new generation of
Xbox 360s
with
Blu-ray
internal
drives.
The rumor began again after
DigiTimes
stated that
Lite-On
was working on a
Blu-ray
drive for Microsoft and that shipments were beginning later this year.
Microsoft has since denied the rumor.
"Lite-On is not manufacturing Blu-ray drives for Xbox 360. As we have stated, games are what are driving consumers to purchase game consoles and we remain focused on providing the largest library of blockbuster game available."
The Microsoft representative added,
"For our customers who want a premium movie experience we offer the largest library of on-demand HD content available and the ability to play back DVDs in High Definition."
---
Get regular news updates from AfterDawn.com by
subscribing to our RSS feeds
using the
Subscribe
button below. If you have been living in a cave for a few years now and don't know how to use RSS feeds, then
Click Here to read a Guide on how to use RSS (and other) feeds
.