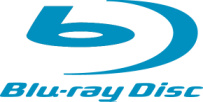 According to Reuters
, the media research firm
Interpret
has revealed that just about 60 percent of American consumers are now aware of
Blu-ray
as a disc format and that the number of households with
Blu-ray
players is approaching the 10 million mark.
The report, a survey of consumers aged 18-54, is unfortunately outdated already however, as it was conducted in mid-January,
Right
after
Warner's decision to go Blu-ray
but before the recent demise of rival
HD DVD
.
The study did find some interesting stats however. Men 18-34 in the US had a Blu-ray awareness of 76 percent while awareness is at 56 percent in Great Britain, 49 percent in Germany, 45 percent in Japan and a lowly 30 percent in France.
An Interpret exec added that Blu-ray-backing companies
"still have a lot to do. The format war is over, and they've taken Blu-ray from zero to majority awareness, but it doesn't get easier from here, unfortunately".