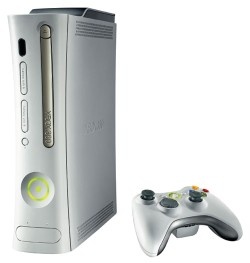 According to "sources" cited by MTV News
,
Microsoft
has been developing a
Wiimote
-like controller for the
Xbox 360
for 9 months and plans to release it at some point this year.
The new 360 controller will be similarly shaped to the Wiimote and will have "a speaker, microphone, four LED lights, A/B/X/Y face buttons, an analogue stick and an underside trigger."
Gameplay would be like "Halo, Gears and Forza in waggle form", but there seems to be some issues with the development of the controller so far. Developers are split at Microsoft with some wanting it to be as Wii-like as possible while others want the controller to be more feature rich. If the controller is exactly like the Wiimote, games can be ported from the
Wii
, argues the first set of developers.
The source also notes that Microsoft is working on
Mii
-like avatars and that the software is being created by
Rare
.
The rough sketch by the source looks like this: