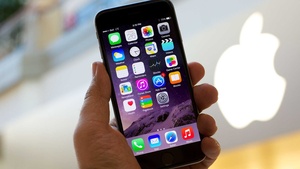 The mobile phone groups
O2 and Carphone Warehouse have announced
they have slashed the price of the smallest capacity
Apple iPhone
in the UK by 100 pounds.
The price cut comes ahead of the launch of the new upcoming 3G model.
The 8GB model will be available for 169 pounds until June 1st while the 16GB model will remain at its now markedly expensive 329 pound price tag. The device remains O2's fastest selling device and the operator hopes the price cut will create even more momentum before the launch of the new updated model.
Earlier this month
T-Mobile reduced the price for the smaller iPhone in Germany
in an effort to spur sales.


"More and more this is starting to look like they want to clear stock of an older model, with a looming revision to the iPhone which will likely include 3G,"
CCS Insight analyst Ben Wood told Reuters.

"But also we think the iPhone has slowed down during the first quarter and we think this (a 3G launch) should give sales a bit of a lift."
---
Get regular news updates from AfterDawn.com by
subscribing to our RSS feeds
using the
Subscribe
button below. If you have been living in a cave for a few years now and don't know how to use RSS feeds, then
Click Here to read a Guide on how to use RSS (and other) feeds
.