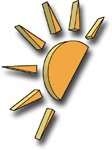 You can chat with
AfterDawn.com
users on our unofficial IRC channel. If you don't use IRC that's fine, you can easily access the channel anyway using a web-based Java application. This is only the second time we've mentioned an IRC channel via news, as again, it is an unofficial channel. It is located at...
Server:
irc.stormchat.org:6667
Channel:
#afterdawn
If you need to use a Java chat application to access with your web browser, then visit
http://www.adbuddies.org
.
If you would like to learn how to use a proper IRC client, then you can read a guide for that at AfterDawn too.
How to connect to the AfterDawn IRC Channel:
http://www.afterdawn.com/guides/archive/connecting_to_ad_buddies.cfm
Even though the channel is not directly affiliated with AfterDawn, that doesn't mean it has no rules. Besides following simple common sense, here are a few easy rules to abide by...
Don't be a nuisance, or you'll be banned.

File servers and XDCC bots are not allowed.

Absolutely no requesting or trading anything illegal is allowed.

Don't harass people for help. Most regulars of the channel have full time jobs and family life, which means they spent a lot of time idling. If you need help, be patient.

Have fun!
Come say Hi!