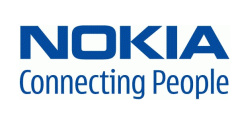 Nokia is set to launch
Australia's first subscription music service tomorrow in an effort to use its huge music industry clout to knock
Apples' iTunes
platform from the top.
The service however, should see issues as it has been revealed that songs bought from the store will be incompatible with the dominant market leader for portable media players, the
Apple
iPod
.
Price could be another problem if you do not use the subscription plan, as each track will cost $1.70 and albums will sell for $17. However, for $10 a month,
Nokia
will "allow customers to stream an unlimited number of full-length tracks directly from a player built into its music store website."
The songs can be downloaded via compatible Nokia phones or on the PC and then synced over. Nokia says the 5310, 5610, 5700,
N78
,
N81
,
N82
,
N91
,
N95
,
N96
and
N76
handsets are all compatible, and other phones will work as long as they support
Windows Media Player
.
All 2.5 million songs in the catalog will have
WMA
DRM
which will restrict the use and distribution of the songs, going against the current trend of removing DRM from music offerings. The iPod does not support DRM infested WMA files and therefore will not play anything purchased from the store.
Karen Farrugia, Nokia Australia's music services manager, noted that locking out iPod owners would limit potential target market but the company still hopes to topple
iTunes
.


"At this time we are launching Windows Media DRM-protected files and we will look in the future to introduce an MP3 service ... we're in discussions with labels to really work on that,"
she said.
I'm not sure who at Nokia thought that offering expensive, DRM-crippled music that cannot be played on iPods was a good idea but they should not have a job.