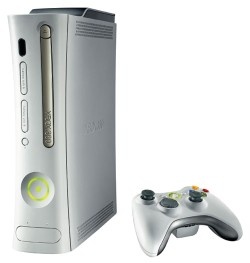 Alcatel-Lucent has begun court proceedings
for its lawsuit against
Microsoft
, complaining that Microsoft's
Xbox
game systems violates one of the company's 1993 patents "relating to the code for generating video frames."
The partnership says it plans to demand $1.50 USD for "every alleged misuse of the patent" but it is not clear what is considered a misuse. At worst, the suit could apply to all Xboxs and Xbox 360s ever sold.
Microsoft has so far disputed the claims and also says "that four fifths of the claim applies to video frames in
Windows Media Player,
which is available as a separate, free download and so wouldn't generate royalties for
Alcatel
-Lucent."
Alcatel-Lucent began its set of lawsuits in 2002 but had them split up and separated by technologies. In 2003, the company won a $1.5 billion USD verdict from
MP3
audio patents but the verdict was overturned this year. Earlier this month however, the company won $368 million USD from Microsoft over patents relating to touchscreen technology.
In response to the suits, Microsoft has filed a countersuit accusing Alcatel-Lucent "of violating nine patents relating to interfaces and messages on both computers and fax machines."