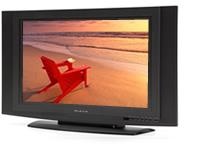 Samsung
and
Sony
will
reportedly spend 1.8 trillion South Korean won (about $1.9 billion USD)
to buy a new facility to upgrade their
S-LCD Corporation
joint venture.
The new upgrade will allow the companies to produce enough
8G LCD
panels to meet "increasing global demand."
The
Wall Street Journal
adds that the "new manufacturing line will be located in the Tangjeong complex southeast of Seoul, where production will start in 2009. Monthly output is initially expected to reach 60,000 units, versus 50,000 sheets currently."
Samsung recently reported a robust first quarter flat-panel division profit of about 1.01 trillion South Korean won. The company also reported that margins were at a four-year high.
Both companies expect LCD TVs to be in high demand globally in preparation for the Summer Olympic Games in China.