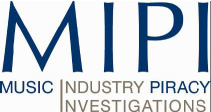 Australian Federal Police (AFP)
has been commended by the anti-piracy organization for the Australian music industry,
Music Industry Piracy Investigations (MIPI)
for targeting an international music piracy ring. The music piracy ring, which had an operation sourced in Sydney, distributed pirates music internationally. An organized gang in Australia are alleged to have manufactured tens of thousands of re-mixed compilation albums and distributed them through a complex network throughout Australia, New Zealand and the Pacific.
A total of eleven search warrants were executed in the raids, and one man was arrested. Among the locations raided are residential premises in Petersham and Canley Heights in Sydney, an optical disc manufacturing plant and a number of music retailers, supermarkets and other retail outlets that were selling pirate compilations featuring artists such as
Justin Timberlake
and
UB40
.
Enforcement action is also underway in New Zealand against an importer of the pirate product and a
CD
manufacturing plant with warning letters being sent to retailers that are stocking the pirate product.
Sabiene Heindl
, General Manager of MIPI:
"The actions of the Australian Federal Police reinforce their strong commitment to bringing intellectual property thieves to justice. These raids reinforce the undeniable links between piracy and criminal organizations in Australia. Attracted by the profitability of this illicit activity, criminal organizations based in Australia often control the actual manufacture and trade of pirated goods. This has ramifications not only for Australia, but also our neighbouring countries,"