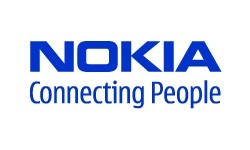 Nokia
's hyped all-you-can-eat music service,
Comes with the Music
, has backfired in a devastating manner. Comes with the Music was launched as a service that would allow new mobile phone buyers to download unlimited amount of music to their device. The service was hailed to be one of the most impressive moves in a while -- one that could even challenge
Apple
. According to
The Register
however, some Nokia execs made one of the worst kinds of deals with the record labels and it will eat the profits.
Nokia has been said to perform a single-payment for every sold cell phone to the record labels, but according to insider sources there is a ceiling of 35 songs per user -- after which Nokia pays the price of every single song. Obviously this will come extremely pricey for Nokia.
"It will cost Nokia a fortune - it's a reckless business move,"
said an insider. The former Managing Director of Nokia Music
Ed Averdieck
was the first one to leave Nokia for this mistake and another Nokia Music boss
Tommi Mustonen
has been given a "punishment that fits the crime".
Nokia has a Comes with the Music deal with
Universal Music
and
Sony BMG
. According to The Register deals with
EMI
and
Warner
are in the making.