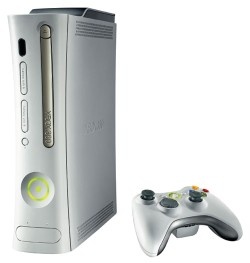 Microsoft has announced
that it will be cutting the price of its
Xbox 360
console in four Asian markets in an effort to boost sales in the struggling Asian market.
The standard 20GB model was reduced to S$499, about $366 USD in Singapore, a significant 20 percent drop. In Taiwan, the price was cut 17 percent to NT$ 10,360, the equivalent of $340 USD.
The price was also dropped, but less, in China and South Korea which saw prices fall to 2,499 ($321 USD) in China and WON 369,000 $369 USD in South Korea; an 11 percent and 5.1 percent reduction, respectively.
Recent price cuts in Europe helped boost Xbox 360 sales 200 percent and it is apparent that Microsoft is hoping for at least a small boost in Asian sales.
Microsoft's VP of global marketing, Jeff Bell, added that "Microsoft has had trouble breaking into the Asian market because of the dominance of Kyoto, Japan-based
Nintendo
and different game preferences in Asia."
Maybe a price cut will help.