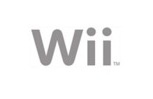 If you are planning on vacationing anytime soon, you may want to book yourself into a
Westin Hotel
,
which has announced
that it will be supplying at least 10 of its hotel chains with the popular
Nintendo Wii
console.
What makes the announcement even more special is that the Wiis will come preloaded with a self updating selection of games, meaning no physical discs are required.
The first games to come preloaded will be
Wii
Sports, Big Brain Academy and
Wii Play
. Additionally ,
Wii Fit
will be coming May 19th (alongside its US release date) and will even include the balance board. "The fitness aspects of the platform will feature in Westin's WestinWORKOUT exercise and fitness services," added the company.
So far hotels in Bellevue and New York City already have the Wii, but LA, San Francisco, Toronto, Kansas City, St Louis, Houston and Savannah will all see the Wiis soon.