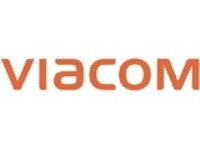 Summer Redstone, the executive chairman of both
Viacom
and
CBS
has
made remarks in the keynote speech to the Seoul Digital Forum 2008
, in which he notes that "attitudes toward protecting entertainment copyrights internationally" are thankfully improving and he sees the glowing benefits of copyright protection.
"I am increasingly preaching to the converted in piracy-prone markets around the world," Redstone said. "Governments in China and India are starting to take an active interest in enforcing copyright, if only to protect their own homegrown content," he added.

Redstone then cited that China was looking to safeguard content it will be producing for the upcoming Olympic Games and that India was increasingly looking to protect its Bollywood film industry.

Redstone also added that film piracy costs the US economy at least $20 billion USD every year. Viacom, the giant corporation, owns Paramount Pictures, MTV and Comedy Central among others and is controlled by Redstone.

During a Q&A after his speech, Redstone even called YouTube a haven for piracy.

"We cannot tolerate any form of piracy by anyone, including YouTube," he said.

Last year, Viacom sued YouTube seeking over $1 billion USD claiming that the site was full of copyrighted videos from Viacom shows and movies.