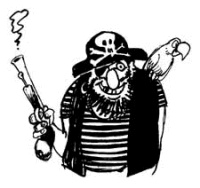 According to a post in the Bioware's forums
, upcoming PC game
Mass Effect
's producer Derek French has confirmed that the game will have rolling
DRM
, meaning every 10 days you will need to activate the game again over the internet.
"Mass Effect uses SecuROM and requires an online activation for the first time that you play it,"
French says.
"After the first activation, SecuROM requires that it re-check with the server within ten days (in case the CD Key has become public/warez'd and gets banned). Just so that the 10 day thing doesn't become abrupt, SecuROM tries its first re-check with 5 days remaining in the 10 day window. If it can't contact the server before the 10 days are up, nothing bad happens and the game still runs. After 10 days a re-check is required before the game can run."
In case that didn't sink in, to play Mass Effect you will need to re-activate your copy every 10 days, until the end of time. This of course, will lead to problems, there is no doubt about that. Firstly, if you don't have internet you cannot play this game, plain and simple. That is probably not so big of a problem now that broadband prices are so cheap, but imagine moving into a new house and not having time to set up Internet for the first ten days. Say goodbye to your brand new $50 copy of Mass Effect.
The DRM gets even worse. You are only allowed to install the game on three machines before it locks up. If the activation servers go down, good luck trying to play your game at all. (Anyone remember
Bioshock
?) Thats not even mentioning if Bioware ever goes out of business, there will be no server to reactivate with every 10 days, effectively killing your game off.
The source article had a funny way of putting the situation saying that if you are really interested in the game you should "simply find a version of the game that is hacked to bypass activation" thus making it easier to play. Yes the pirated version will be easier to play then the legit copy.
Is this the future of DRM?